Great News! Binance Removes Bitcoin Trading Fees
Binance encouraging new users to their exchange by zeroing fees!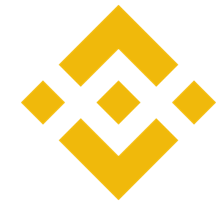 As part of it's fifth anniversary, Binance will remove bitcoin trading fees on its global exchange!
This is the worlds biggest crypto exchange and it comes straight after the similar announcement from the Binance US exchange.  The two are quite different as Binance US have some extra hoops to jump through if they are to be a trusted exchange in the USA. Binance US zeroed their frees late last month. It seemed to work as their main competitor in the US, Coinbase, had a little bit of a stock depreciation after the announcement was made.
Binance: Free Spot Trades Using 13 Trading Pairs
The free spot trades will start at Binance on the 8th July 2022 and enable it's users to trade BTC spot with thirteen pairs including fiat and stablecoins such as Tether & USDC. Alas, only Binance US is offering US Fiat/BTC trades.
To quote CZ himself, "In line with our user-first philosophy, Binance has always strived to provide the most competitive fees in the industry, At its core, Binance is an inclusive platform with accessibility in mind. Eliminating the trading fees on selected BTC spot trading pairs is another move towards that direction."
Other fiat currencies that will also fall under the new fee-free rule include the Brazilian Real. Also the Australian Dollar, the Russian Ruble and the Turkish Lira. The feature will be live "until further notice".
This is great news for Binance fans such as myself.  I'm sick of hearing government and regulatory authorities knock the company when it produced such a good range of services and support to it's customers.  Why are the Government departments and their cronies so upset with Binance? Are their attempts to discourage crypto adoption are being foiled by reputable organisations like Binance?  These companies seem to do a much better job of financial services provision than they or their Central Banks!
This recent price change to their spot trading fees is very welcome!
This article was written by Tony Fawl, CryptoNET (using this source content).
Disclaimer: CryptoNET.org.uk is not a registered investment, legal or tax advisor or a broker or dealer.  All investment/financial opinions expressed by CryptoNET.org.uk are from the personal experiences of the owner of the website and are intended as educational and entertainment material. Best efforts are made to ensure that all information is accurate and up to date but we would still recommend that you do your own research before making investment decisions. 
If you have found this page useful, please consider a small donation to help fund the site:
[crypto-donation-box]
Thank you.